Whoopi Goldberg is one of few multitalented individuals who has won an Academy Award, a Grammy, an Emmy, and a Tony award. With so much honor under her name, Whoopi has been giving her best to the industry for quite some time. The 65-year-old has been in the entertainment industry for more than three decades and is not retiring any time soon.
Well, we already know quite a lot about Whoopi's professional life, but what about her personal? The actress has been married to three different men and divorced an equal amount of times. She is the mother of daughter Alex Martin who was born when she was with her first husband, Alvin Martin. Alex is a mother of three and became a grandmother through her daughter Amarah Skye. This makes Whoopi a great grandmother, so let's take a look at some interesting facts about Whoopi Goldberg's great grand-daughter Charlie Rose.
Daughter Of Amarah Skye With Her Husband
Born in 2014, Charlie Rose is the daughter of Amarah Skye with her husband. The couple gave birth to their only child in 2014 and made Goldberg a great grandmother at the age of 58. Charlie is very close to her parents. The recently turned six-year-old can be regularly seen spending time with her father a lot. The couple is pretty proud of their daughter, and it is one of the best things. Now that Whoopi is a great grandmother, she mentioned that she is not your regular grandmother, so she wants her great-granddaughter to call her Whoopi.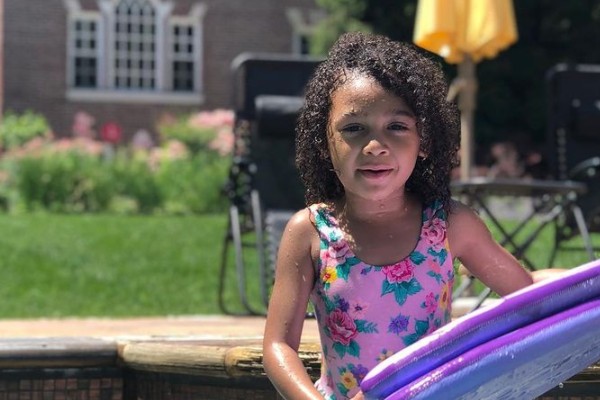 Charlie is growing up to be a media magnet. It's on her parents now to whether to establish her upon that or discontinue her fame. With a famous grandmother and great grandmother, Amarah is destined to get the life of a celebrity. She seems to have a bright future from what we have seen till now, so let's wish her all the best for her future.
Charlie's Father Is From Haiti
As mentioned on her father's Instagram account, he seems to be from Haiti. Even though his name has not been public yet, we can surely expect that to happen pretty soon. Charlie seems to be pretty close to her father as they are regularly spending a lot of time together.
View this post on Instagram
Let's hope we see more from this father-daughter duo in the coming days.
Also Read: Who Are Chris Diamantopoulos Children With Wife Becki Newton? 
Whoopi Goldberg's Great Granddaughter Charlie Has An Accent
Whoopi Golberg's great-granddaughter has developed quite an attention-grabbing quirk for her. The little six-year-old developed an accent, as mentioned by her great-grandmother in an interview. Goldberg is definitely a big fan of her little one Charlie as she is always pretty excited to talk about her. Charlie has a humorous accent that was developed due to her Honduran teacher, who teaches them Spanish.
During the same interview, Goldberg also mentioned that Charlie is a fun-loving wicked baby. As she grows up to become a fine young woman, she will definitely get all the love and support from her family and especially her great grandmother. And also only time will tell what career Charlie Rose will take.
Name Meaning: Charlie Rose
Charlie is a name of German origin, which means 'Freeman.' Rose is a Latin name which is a flower.
Explore more on eCelebrityBabies and get updates on Celebrity Babies, Celebrity Parents, Celebrity Siblings, and More.